A magical, fairy tale experience
Hans Christian Andersen's House is an unpredictable, riveting journey through this wonderful author's world, and his beloved stories. Beauty merges with imagination at the museum, where world-class architecture and spaces bring nature indoors, and provoke us to turn things on their head and speculate about today and tomorrow
On this journey, you will find that the architecture is interwoven with its magical gardens and the surrounding town – to create a 360-degree experience, borne on the wings of unprecedented creative genius and humour.
All your senses will be stimulated – so you never quite know what to expect.
Nowhere else in the world can you get so close to his life and art as here, – where you can explore his stories, original works and birthplace.
Keep your ears open to a new experience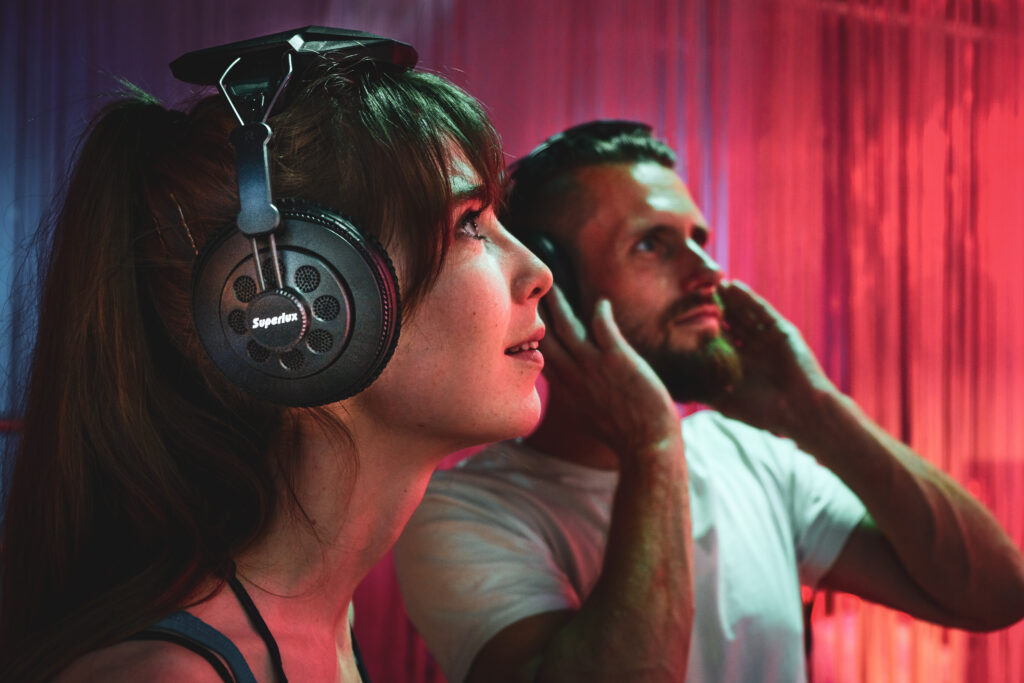 State-of-the-art technologies that interact with you and the art around you
Your travelling companion through these magical exhibits is based on the latest technology. With the help of a headset, you will enjoy an engaging and unique audio experience that guides you and interacts with the multiple installations of the museum. All your senses will be activated, and you will never quite know what to expect.

Take your time. Go explore.
Enter the fairy tale experience, designed in collaboration with 12 international artists
In Hans Christian Andersen's House, you can experience his unique world in totally new ways when the exhibits talk to you through sound, light and scenography, not to mention a battery of new technologies.
Artists from all over the world have worked with Event Communications and us on the exhibits. They have brought Hans Christian Andersen's fairy tale world to life, and created a unique experience together.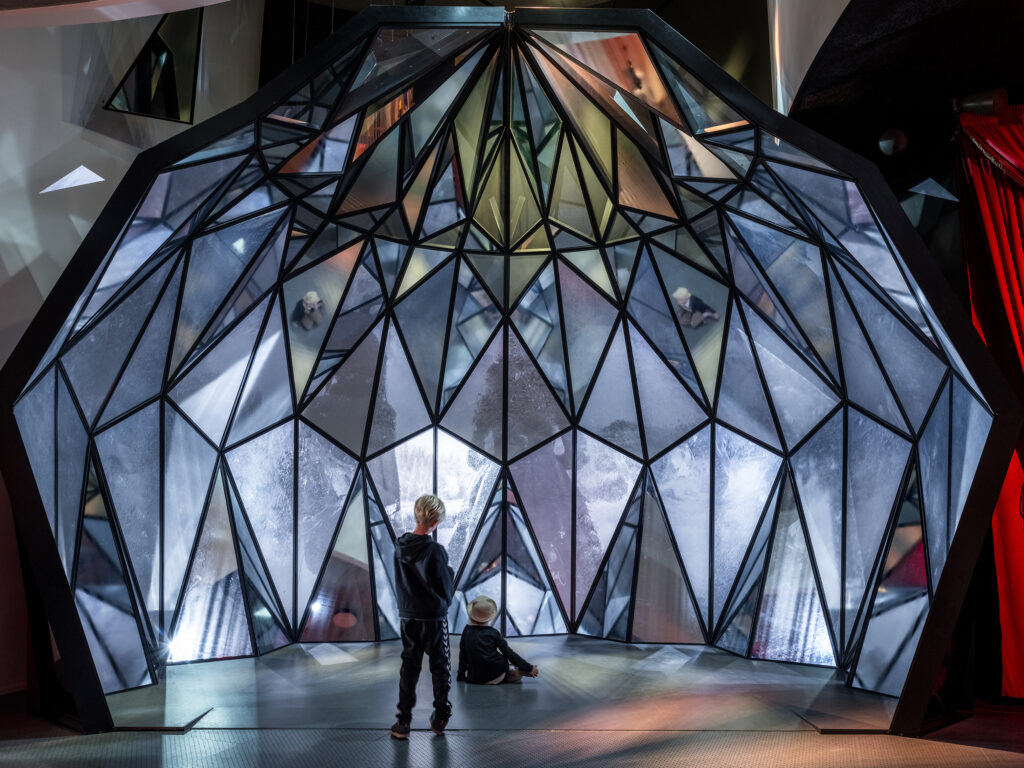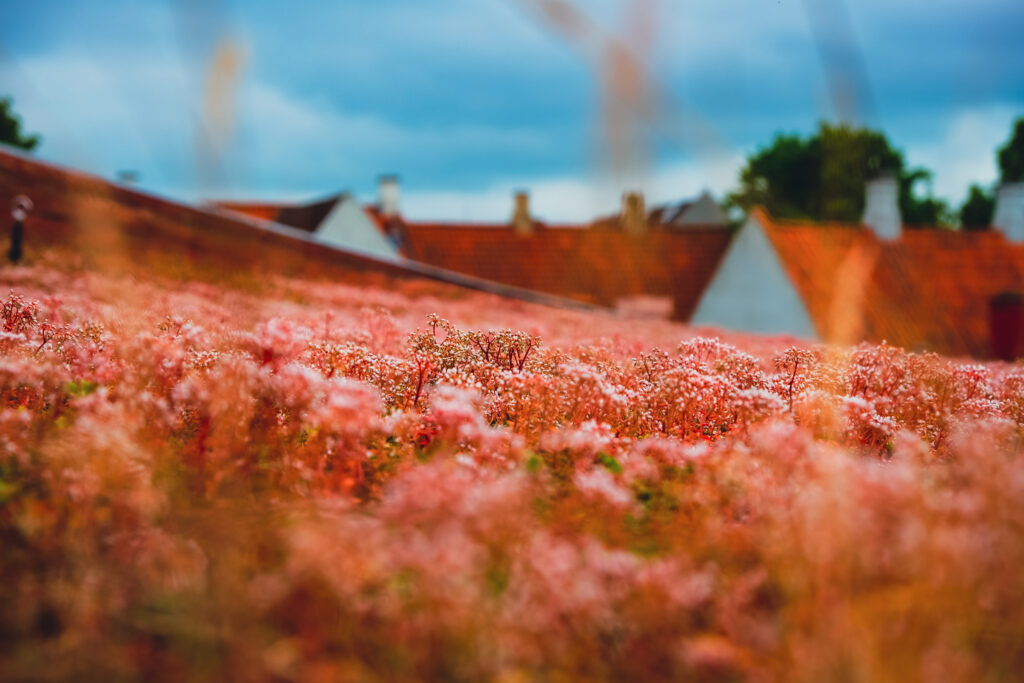 The fairy tale house and garden interweave beauty and fantasy
The building is an exhibit itself, inviting you to explore the richness of detail and creativity throughout. Visitors are presented with experiences out in the open, inside the fairy tale rooms, underground and in their own imaginations.
When Kengo Kuma & Associates won the competition to design the new Hans Christian Andersen House on 2 April 2016, it was thanks to their vision of creating a museum that broke with the traditional perception of what a museum should be.
The meeting between plateaux that rise out of organic waves, Danish beech hedges, crooked fir trees and labyrinthine walkways create new, unexpected dimensions in this green oasis.
Ville Vau – the world of wonder for kids
Enter a world of fairytale play – where you can spend hours immersed in creative activities and sensory togetherness.
Ville Vau is home to Fairy Tale Land, consisting of oases of play. The scene-set rooms are filled with fantastic costumes and exciting props. Set your imagination free and discover how Fairy Tale Land lets you play in new, fantastic ways. Open to all children accompanied by adults.
For important information — and opening hours

— click here.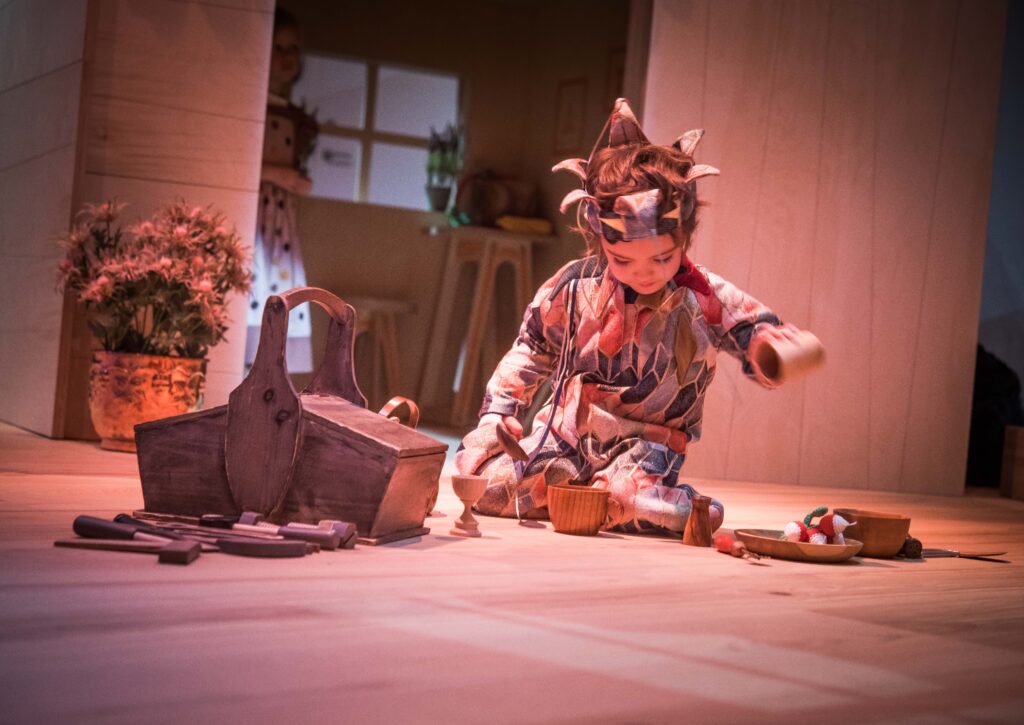 H.C. Andersen's House · H.C. Andersen Haven 1 ·
DK-5000. Odense C · +45 65 51 46 01 · museum@odense.dk