ArtistBiographies
---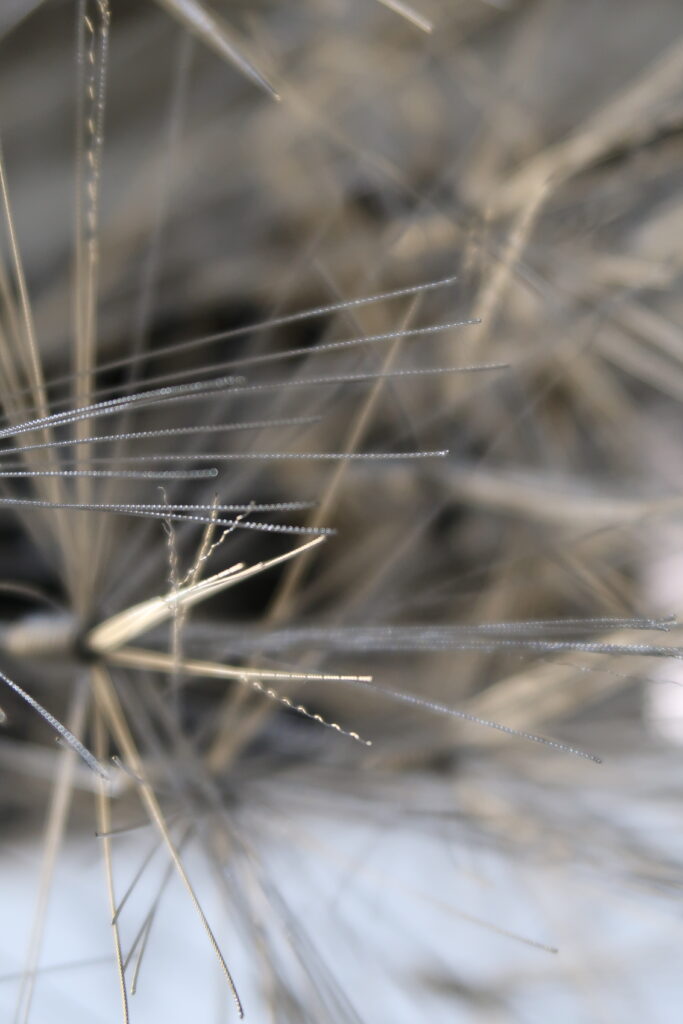 Kim Fupz Aakeson(writer) – the Danish script for the museum
Henrique Oliveira(installation artist) – a wood installation based on the fairytale The Tinder-Box
Louise Alenius(composer) – composition of four pieces for H.C. Andersen's House: The Nightingale, The Snow Queen, The Ugly Duckling and The Little Mermaid
Veronica Hodges(papercut artist) – a swallow installation based on the swallow in Thumbelina
Daniel Handleraka Lemony Snicket (writer) – the English script for the museum
Sandra Rilova(illustrator) – illustrations for H.C. Andersen's House
Lewis Gibson(sound designer) – the entire sound design of the museum
Timothy David Orme(animator) – cinematic experience of traveling into the imagination and back – based on Andersen's own travel drawings
Noah Harris(filmmaker – Agile Films) – most of the various projections around H.C. Andersen's House
Andy Gent(puppet maker) – the dolls for The Steadfast Tin Soldier, The Little Mermaid, The Snow Queen and The Little Match Girl
Simon McBurney(actor) – performs as H.C. Andersen in the English version
of the museum experience
Gerorge Shelbourn& MUTE (animator) – brings to life a series of Sandra Rilova's illustrations,including The Little Mermaid and Thumbelina
---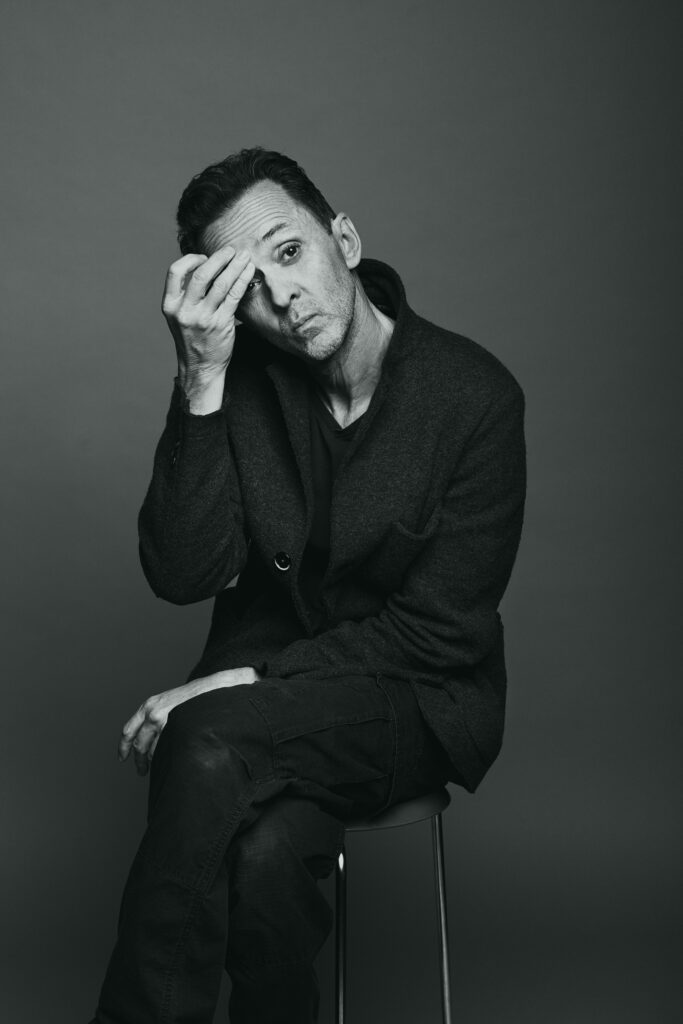 Kim
Fupz
Aakerson
*Photo: Robin Skjoldborg
Kim Fupz Aakeson has written the Danish script for the museum
Kim Fupz Aakeson was born in 1958 in Copenhagen and graduated as a scriptwriter from the Danish School of Film in 1996. His debut was in 1984 with the children's book, Who Dares to Awaken the Gods, and he has also made a name for himself as a cartoonist with the album Gå løs på livet in 1982. Over the course of more than 30 years, Aakeson has received a wide range of awards, including the Children's Book Award from the Danish Ministry of Culture, the Culture Award from the Children's Librarians, the Children's Book Award from the School Librarians, the Silas Award and the Children's Book Award from Gyldendal. He has also received a Special Bodil Award for his contributions to Danish film and a Robert Award in 2000 for Best Danish Script.
Kim Fupz Aakeson about his contribution to H.C. Andersen's House
"My knowledge of Andersen was quite limited, to put it mildly. The fairytales of course, his lack of romantic fortune and the small marks in his diary, and nothing much else. So, it was quite a world that opened itself up to me, as I dove deeper into it. What a human, what a language, fragile and indomitable, curious, open, full of wanderlust, a rollercoaster of emotions. He knew both heaven and hell, and the challenge was not to be too imaginative about him. Rather, the work required me to watch my step and remain within the area provided for me."
---
Henrique Oliveira has created a wood installation based on the fairytale The Tinder-Box
Henrique Oliveira is an internationally recognized artist, born and raised in Brazil. He earned his degree in visual poetics from School of Communications and Arts, University of São Paulo in 2007. The 47-year-old artist has gained notoriety for his three-dimensional pieces, which are made out of recycled wood and based on his Brazilian roots and strong relationship with nature. Particularly well-known is the art installation Baitogogo, a giant kind of Gordian knot, at Palais de Tokyo in Paris, and the exhibition Something from Nothing at Contemporary Arts Center in New Orleans, Louisiana. Henrique Oliveira has received a long list of awards for his work, including the Enku Grand Award from the Museum of Fine Arts, Gifu, Japan in 2018 and Prix Pierre Cardin from Acedémie des Beaux-Arts in Paris in 2016.
Henrique Oliveira about his contribution to H.C. Andersen's House
"When I was invited to create a piece related to The Tinder Box, the first thing I thought was that, as a foreigner coming from another continent, I could never dare an interpretation of this writer who is part and parcel of Denmark's culture. However, I realized that my work could act as a point of intersection between his story and the new H.C. Andersen's House. Growing from one of the building's columns, a banal tree, the antithesis of the fantastic ones normally found on these types of stories, gradually reveals to the attentive observer its patched nature composed of pieces of other dead trees."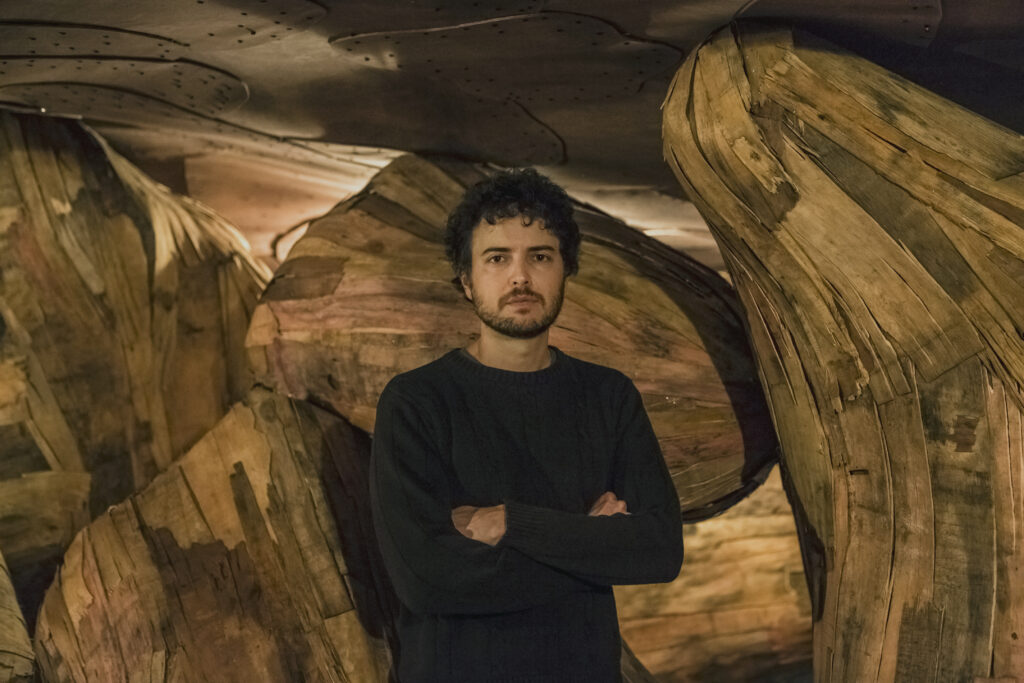 Henrique Oliveira
*Photo: Norbert Miguletz
---
Louise
Alenius
*Photo: Ulrik Jantzen
Louise Alenius has composed four pieces for H.C. Andersen's House: The Nightingale, The Snow Queen, The Ugly Duckling and The Little Mermaid
Louise Alenius was born in 1978 in Charlottenlund north of Copenhagen, and she is a self-taught composer, singer, visual and performance artist. After high school, she moved to Paris and received singing lessons at the academy, but she never received a formal education. In the 1990's she began composing new music for the 2nd act of August Bournonville's ballet Napoli, which had its first performance at the Danish Royal Theatre in 2009. She is also behind works such as the one-on-one series of shows Porøset (2014-2018) at the Danish Royal Theatre, a series of scenic works with only one audience member at a time. She has also created the choral piece Rite of Nothing (2018) for Cisternerne in Frederiksberg, the chamber opera Silent Zone (2018) and the miniature opera for the dying, Prequiem (2016), which was performed for one terminally ill patient at a time. Louise Alenius has been recognized through three Reumert Award nominations in 2018, the P2 Award in 2018 for Best Concert Experience and Carl Nielsen & Anne Marie Carl Nielsen's Honorary Award in 2019.
Louise Alenius about her contribution to H.C. Andersen's House
"The Andersen museum will be a strange and beautiful bubble, which visitors will be able to float freely around in. The more time you spend in there, the more Andersen's universal stories will melt together with reflections on your own lived life – and perhaps you will forget which is which. In the music for the museum, I work with 'the simple and unpretentious' as a gateway to 'the sublime and wildly ambitious', because to me, Andersen is an example of a great artist who masters exactly this kind of movement."
---
Veronica Hodges has created a swallow installation based on
the swallow in Thumbelina
Veronica Hodges is a Danish papercut artist, who creates art pieces, large installation, set designs and fashion pieces out of paper. Veronica Hodges graduated as a clothing and set designer from the Danish School of Design in 2002, and she had worked with both scenography and installations for film and theatre, but after having created an art project consisting of paper dresses, she threw herself at life as an independent paper artist in 2010. She particularly gained notoriety in 2018, when she created 16,000 cherry flowers out of paper, floating from the ceiling inside the Marble Church in Copenhagen as part of the enchanting and popular installation Cherish, which emphasized sustainability and the UN Sustainability Goals. Veronica Hodges is occupied by conveying sustainability through her art. She is inspired by nature and its immanent strength, fragile changeability and beautiful mode of expression, which she tries to capture in a paper universe, in which the patience of the work process gives the paper a sense of spirited expression.
Veronica Hodges about her contribution to H.C. Andersen's House
"It was a great honor for me to be asked if I wanted to make a piece based on the swallow from the fairytale about Thumbelina to the new museum. The thinking behind the piece has been to create an experience of longing after freedom and the power inherent in Andersen's usage of the symbol of the swallow, but also the fragility that the story also contains. I hope that I, through my installation, will contribute to creating new poetic connections between our world and Andersen's well-known universe."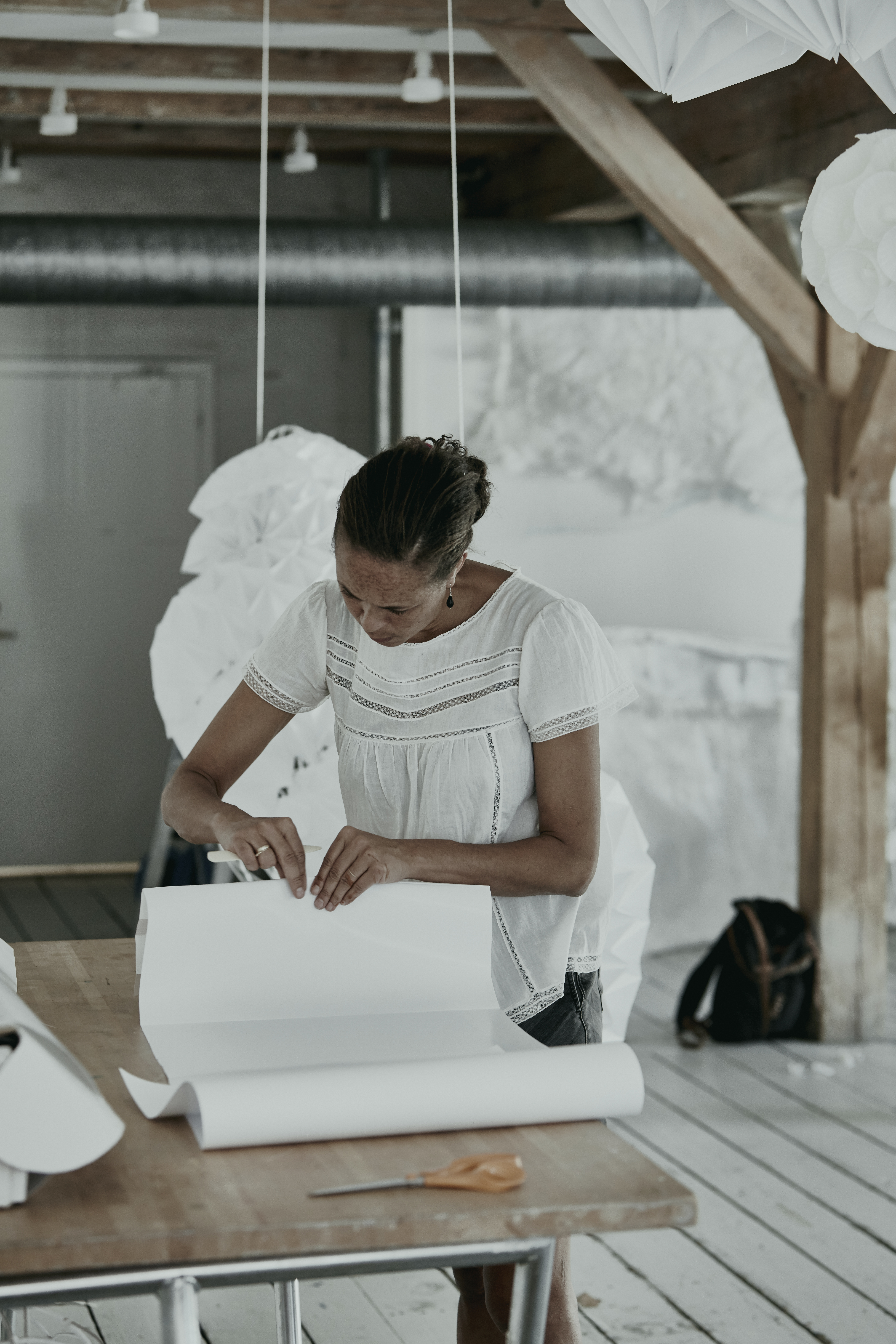 Veronica
Hodges
*Photo: Stine Heilmann
---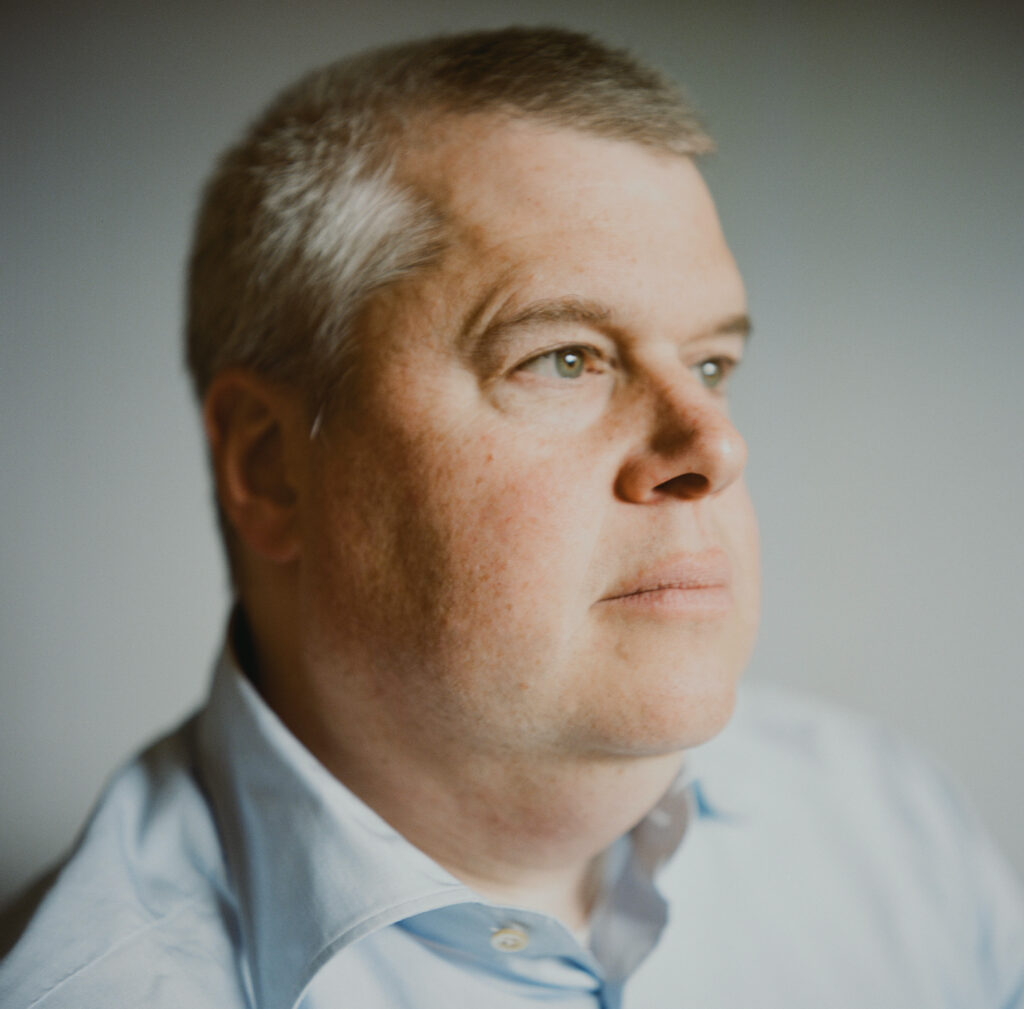 Daniel
Handler
*Photo: Meredith Heuer
Daniel Handler has written the English script for the museum's audio track
Daniel Handler is an American writer and musician, who is best known under the pseudonym Lemony Snicket. He is born in 1970 in San Francisco, and he graduated from Wesleyan University in Connecticut in 1992, who also presented him with its poetry award the same year he graduated. Daniel Handler has published a long list of novels and plays, but is in particular his children's book series All The Wrong Questions (2012-2015) and A Series of Unfortunate Events (1999-2006) that ensured his breakthrough. The latter has been adapted for the screen several times; first for  Nickelodeon, then as a feature film in 2003 featuring Jim Carrey and Meryl Streep among others and, most recently, a Netflix series of the same name, which received a Peabody Award in 2018 in the category Children's & Youth Programming. Daniel Handler's books consist of a constant meta-play full of literary references, dark humor and a biting sense of irony. So far, his books have sold more than 70 million copies and have been translated into 40 different languages.
Daniel Handler about his contribution to H.C. Andersen's House
"I have been entranced by Andersen's stories for as long as I can remember. It was an unearthly delight to wander through his life and work and to be responsible for the words whispered into the ears of strangers."
---
Sandra Rilova is the general illustrator
at H.C. Andersen's House
Sandra Rilova is a Spanish artist who graduated in Fine Arts at the University of Bilbao in Basque Country, and has a post graduate in illustration at Eina in Barcelona. She started her career as an illustrator in 2018, and since then she has worked on illustrations for books, editorial illustrations, ads and illustrations for schools and institutions. The illustrations have been published in publications such as Jostein Gaarder's Sophies World (2019), Charles Perrault's Donkeyskin (2017) and The Queen of Spades by Alexander Pushkin (2016). Sandra Rilova has received high praise for her work and has received an an array of awards and nominations, including World Illustration Awards in 2017, Latin American Ilustración 5, and she was a finalist in the Golden Pinwheel Young Illustrators Competition in 2020.
Sandra Rilova about her contribution to H.C. Andersen's House
"This is the biggest project of my life, so far. It will always be special to me. I got the opportunity to know H.C. Andersen, and how he became to do what he did, and all of the legacy that he left us. The work of Hans Christian Andersen, in itself, is a world of inspiration. It's great that I had to rediscover all of his tales and had this unique opportunity to visually give life to his words. His artistic work, paper cuts and drawings, were also a big inspiration. I hope my illustrations and Andersen's work help people become more curious, and it opens a window to their imagination."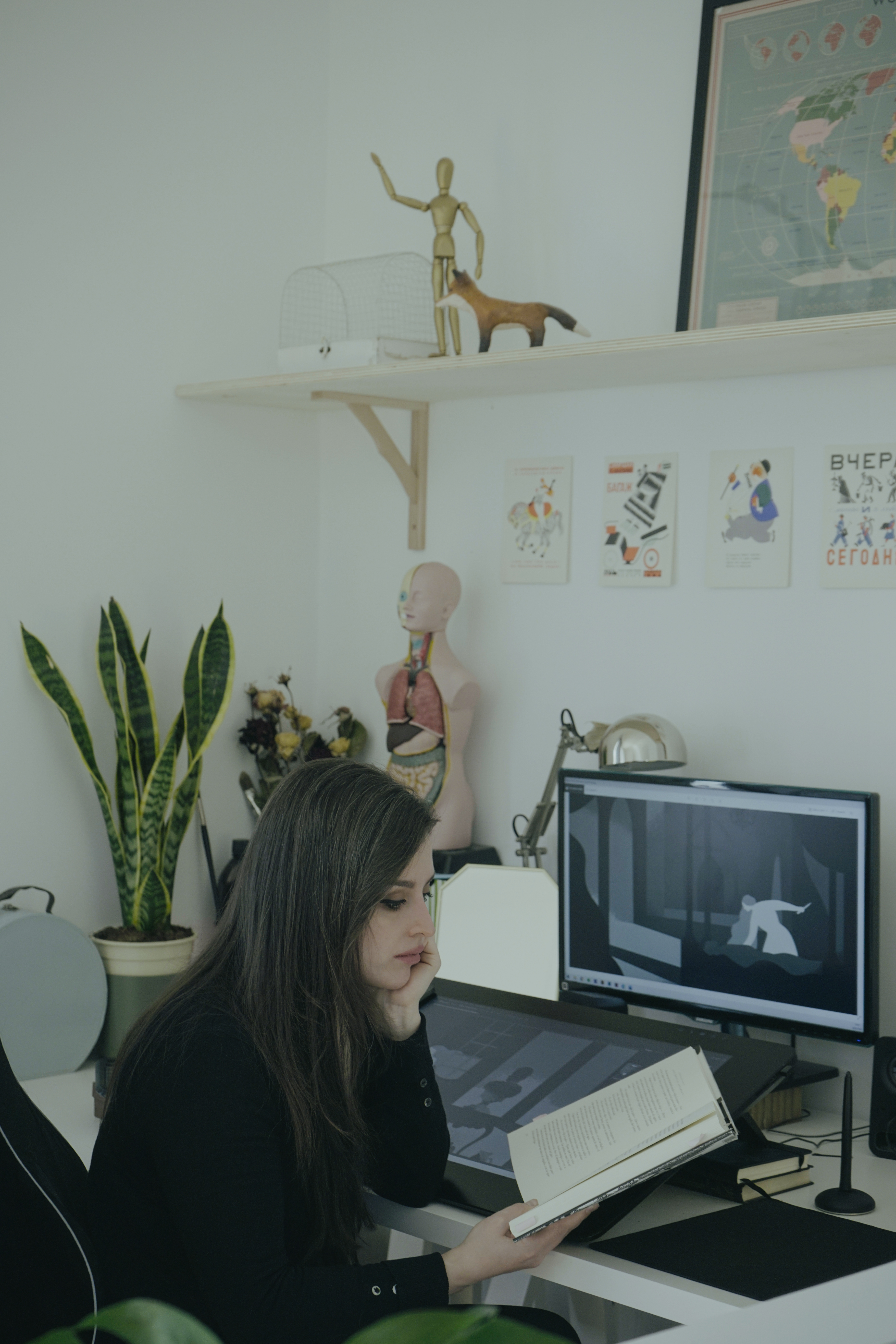 Sandra
Rilova
*Photo: Bruno Rilova
---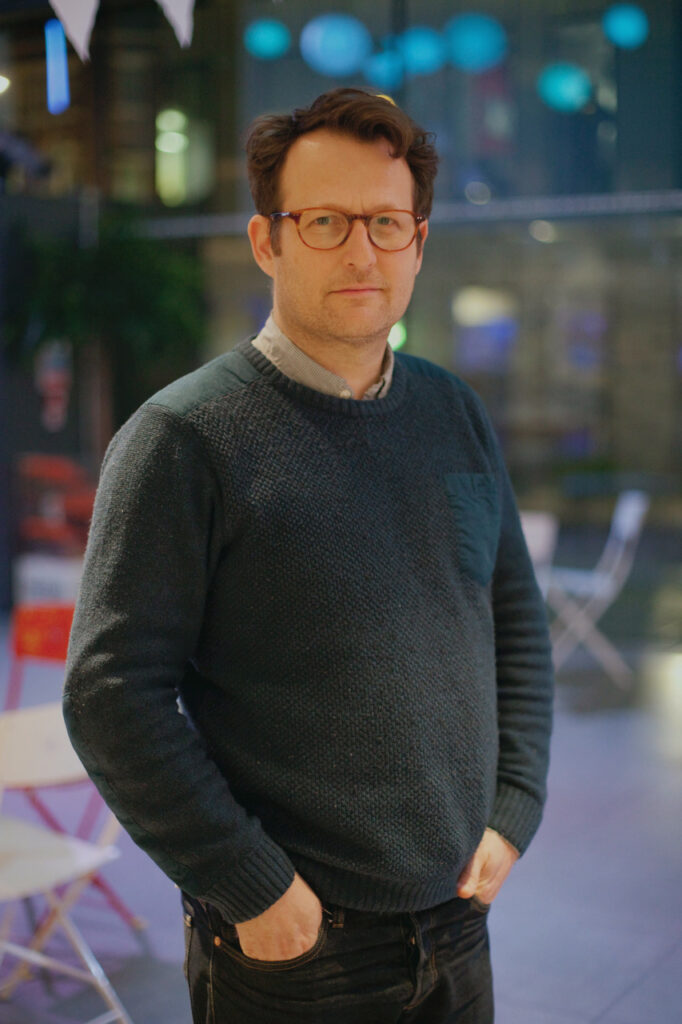 Lewis
Gibson
*Photo: Ludovic des Cognets
Lewis Gibson is in charge of the entire sound design of the museum
Lewis Gibson is a British sound designer, director and scriptwriter. He graduated from Dartington College of Arts with a Bachelor's Degree in music in 1999. Throughout his career, he has presented installations, soundtracks and sound art at galleries, museums and art festivals such as Tate Britain, Greenwich & Docklands Festival, Battersea Arts Center, New Zealand Fringe Festival and Museum of London. Lewis Gibson has worked on plays that have been performed all over the world – including everything from theater for students in a record store in Tokyo to performances in the national opera house in Damascus. Besides his audio work, Lewis Gibson is also one of the founders of the Arabic theater company SARAB from 2002, which tours all over the world, drawing attention to topics such as culture, history, identity and language.
Lewis Gibson about his contribution to H.C. Andersen's House
"Andersen has been connected to my career in a number of ways. My first ever theatre job as a composer and musician (a terrifyingly long time ago) was for a production of The Nightingale that toured around schools in the U.K. and my first job as a theatre director, in 2012, was for an adaptation of The Steadfast Tin Soldier. Even my first solo show The Day I Fell Into A Book, that in a way led me to be working on this project, used scenes from The Red Shoes and The Little Mermaid, as part of a larger narrative. I thought that I knew Andersen, but having re-read all of his fairytales for this exhibition, I realized I did not. The fragility, darkness, use of meta and above all, the humour that he manages to layer in all his stories feels very modern, sharp and full of images that stay with you. It has been a real adventure to delve into his work and his life, and to have collaborated with so many fascinating people on the way."
---
Timothy David Orme has made a cinematic experience of traveling into the imagination and back – based on Andersen's own travel drawings
Timothy David Orme is an animator, filmmaker and author, who is particularly known for his short films. Several of his films have been shown all over the world as art events and film festivals such as European Media Arts Fest, Jihalva International Documentary Film Festival, Raindance and Ann Arbor Film Festival. His film Afterlight (2013) explores the darkness and lightness of the mind and has won a series of awards, including the top prize at Toronto Urban Film Festival in 2013 and for Best Animation at the Rabbit Heart Poetry Film Festival in 2014.
Timothy David Orme about his contribution to H.C. Andersen's House
"Like so many people, I grew up with Andersen's stories in one form or another. It's an honor to be a part of how those stories might be conveyed to future audiences and I'm grateful for the opportunity to be a part of this amazing museum."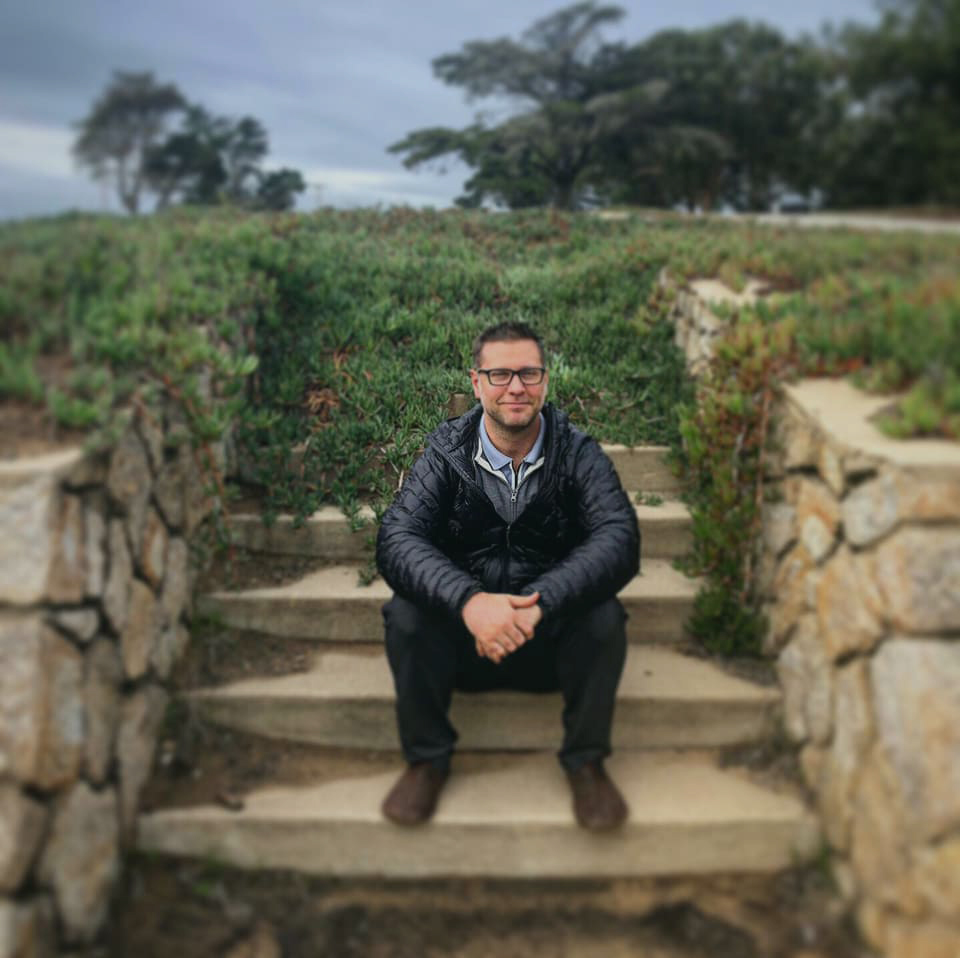 Timothy
David
Orme
---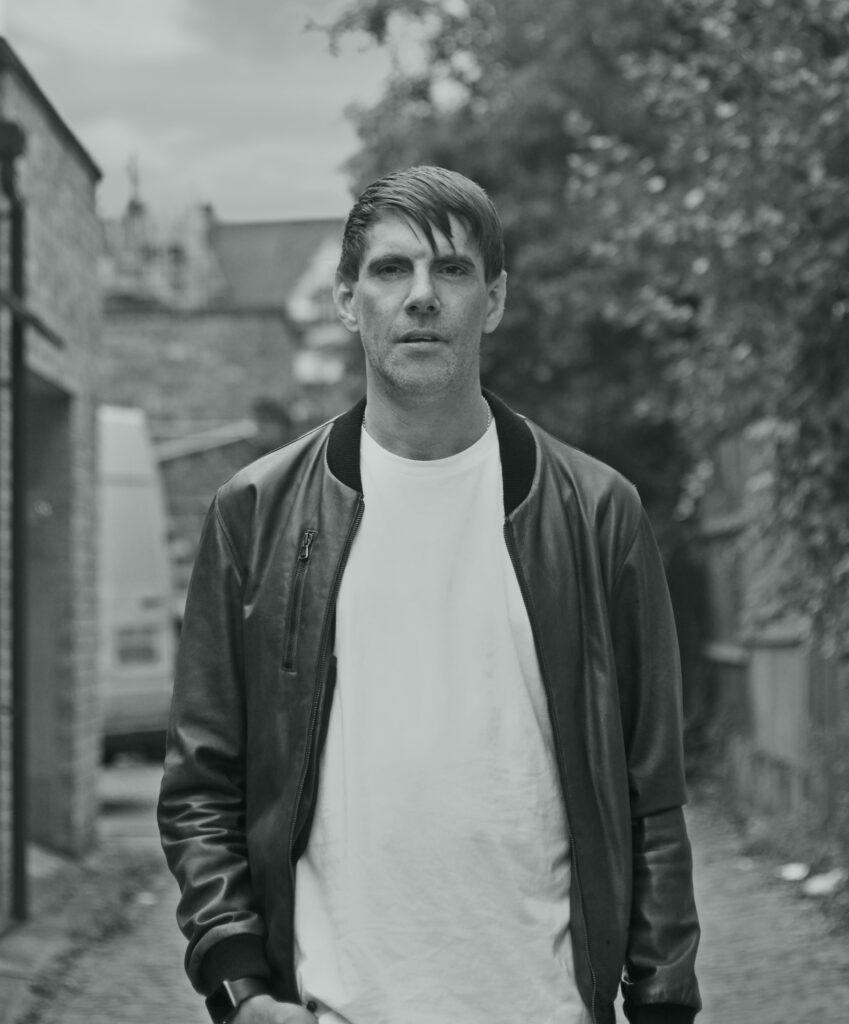 Noah
Harris
*Photo: Kitty Nasmyth
Noah Harris is behind most of the various projections around
H.C. Andersen's House
Noah Harris is a British Graphic Designer and filmmaker who works with animation and live action for commercials, music videos and short films through his production company Agile Films. He studied traditional graphic design and soon started to incorporate animation and filmmaking into his work. Noah Harris has made films for high profile names like WWF, Ford, Google and Grolsch and has worked with Gorillaz, most recently on the music video for Garage Palace with Little Simz from 2017. Through his work he has received wide recognition from D&AD, The UK MVAs, British Arrows and Creative Review amongst others.
Noah Harris about his contribution to H.C. Andersen's House
"Over the last year I have been given the freedom to explore the world of Hans Christian Andersen and craft a distinct visual response, or even accompaniment, to his work. Although ostensibly classical fairy tales, Andersen's stories are imbued with ambiguity, there are rarely any traditionally happy endings, allowing me the freedom to explore the darker undertones of the stories, and create a unique sense of atmosphere and mood. Having the time to go through this process, and of course to be able to bring a cluster of truly great creative minds together, collaborating to find the perfect solution, is what makes this whole project special. It's strange to think that tackling a subject as huge as the oeuvre of Hans Christian Andersen could become such a personal journey, yet when you think about it, what other kind of journey could it be?"
---
Andy Gent is a puppet maker, who has created the dolls for The Steadfast Tin Soldier, The Little Mermaid, The Snow Queen and The Little Match Girl
Andy Gent is a British puppet maker, who makes puppets for animated films, stop motion films and commercials. His interest in mechanical toys was brought to life when he was a child and picked up speed, when he made his first two short films at university. Today, Andy Gent has made puppets for more than 25 years, and he has contributed puppets to Tim Burton's stop motion film Corpse Bride (2005), just like he was also behind more than a thousand different dog puppets in Wes Anderson's stop motion comedy drama Isle of Dogs (2018).
Andy Gent about his contribution to H.C. Andersen's House
"It was with great delight I was asked by Noah Harris to bring to life some of the characters for this amazing and unique project. These are characters we all grew around and have within our minds eye on their images. So, to see them move and run around here was a dream come true. By using stop motion animation and puppetry techniques, traditional and ancient storytelling devices we aimed to bring Hans Christian Andersen's famous characters into our world, real solid and dimensional."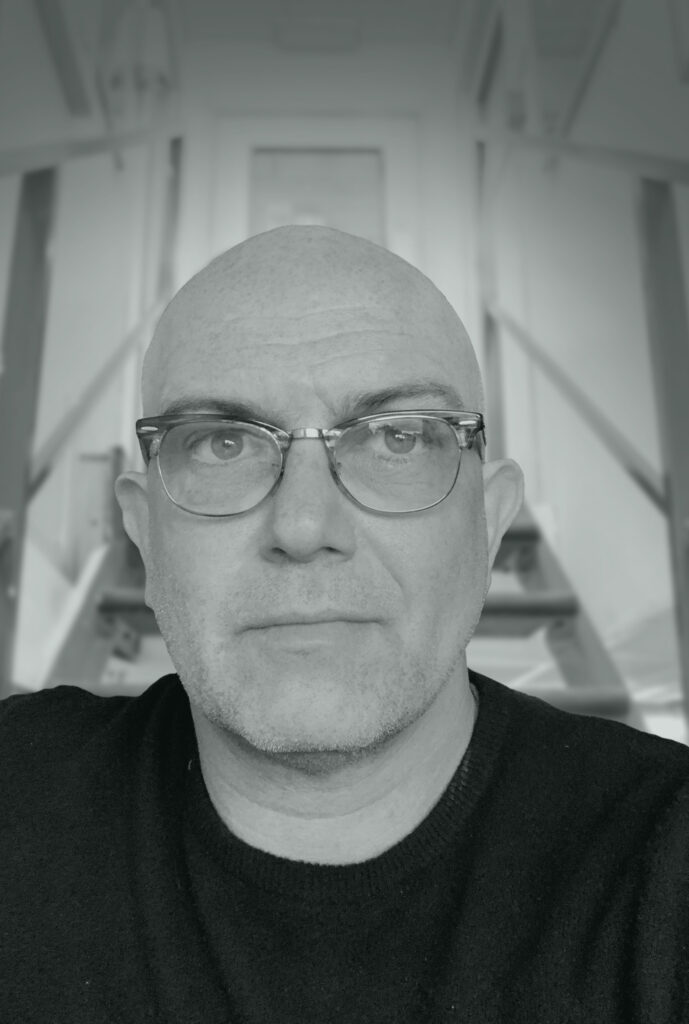 Andy
Gent
---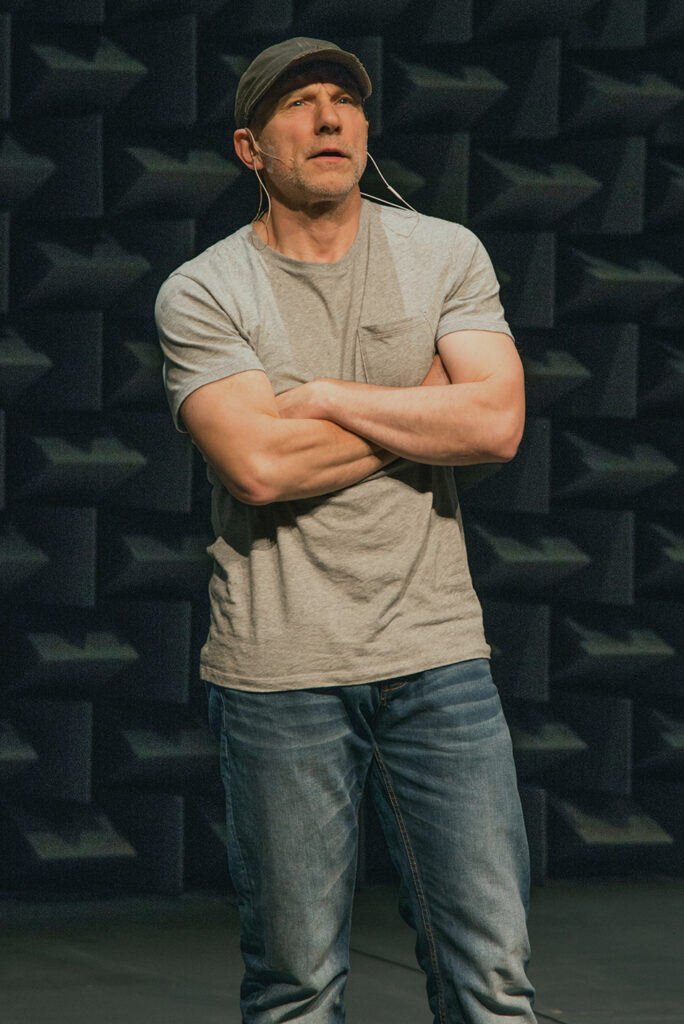 Simon
McBurney
*Photo: Francisco Peralta Torrejón
Simon McBurney performs as H.C. Andersen in the English version of the museum experience
Simon McBurney is a British actor, scriptwriter and theatrical manager. He has a degree in English literature from Cambridge in 1980, after which he sharpened his on-stage skills at the Jacques Lecoq Institute in Paris. In 1983 he founded the theater company Théâtre de Complicité along with Annabel Arden and Marcello Magni, which he is now the manager of. Over the years he has brought multiple spectacular plays to life on stage, including Shakespeare, Beckett, Brecht, Ruzzante and Arthur Miller. He has also produced headlining shows at festivals, such as his production of The Master and Margarita in 2012 for the Avignon Festival and Beware of Pity for the Schaubühne Theatre in Berlin in 2015. Besides his work within theater, he has also acted in a long list of films, including Harry Potter and the Deathly Hallows 1, Robin Hood, The Golden Compass, The Theory of Everything and Mission Impossible – Rogue Nation. In 2005 he was appointed Officer of the Order of the British Empire for his faithful services to the field of drama.
---
George Shelbourn brings to life a series of Sandra Rilova's illustrations, including The Little Mermaid and Thumbelina
George Shelbourn is a British animator and illustrator, who graduated from Lincoln University with a degree in media production. His first experience with animation took place when he was five years old. However, it was not until later that his interest in animation was truly brought to life, and after his first short film was selected by Vimeo, he has never looked back. In 2012, he became Head of Animation at Casual Films with whom he worked for clients such as Wimbledon, IBM, Samsung and PwC. In 2017, George Shelbourn became self-employed, and today he is the head of MUTE Animation Studio.
George Shelbourn about his contribution to H.C. Andersen's House
"MUTE has had the pleasure of working alongside the museum for over a year while we produce the majority of animated content for the installations. The project has really pushed us out of our comfort zone and inspired us to take a narrative based approach with every aspect of the animations. Andersen's work has been recreated so many times, so to have had the opportunity to add our own spin on the stories we're all so familiar with has been incredible."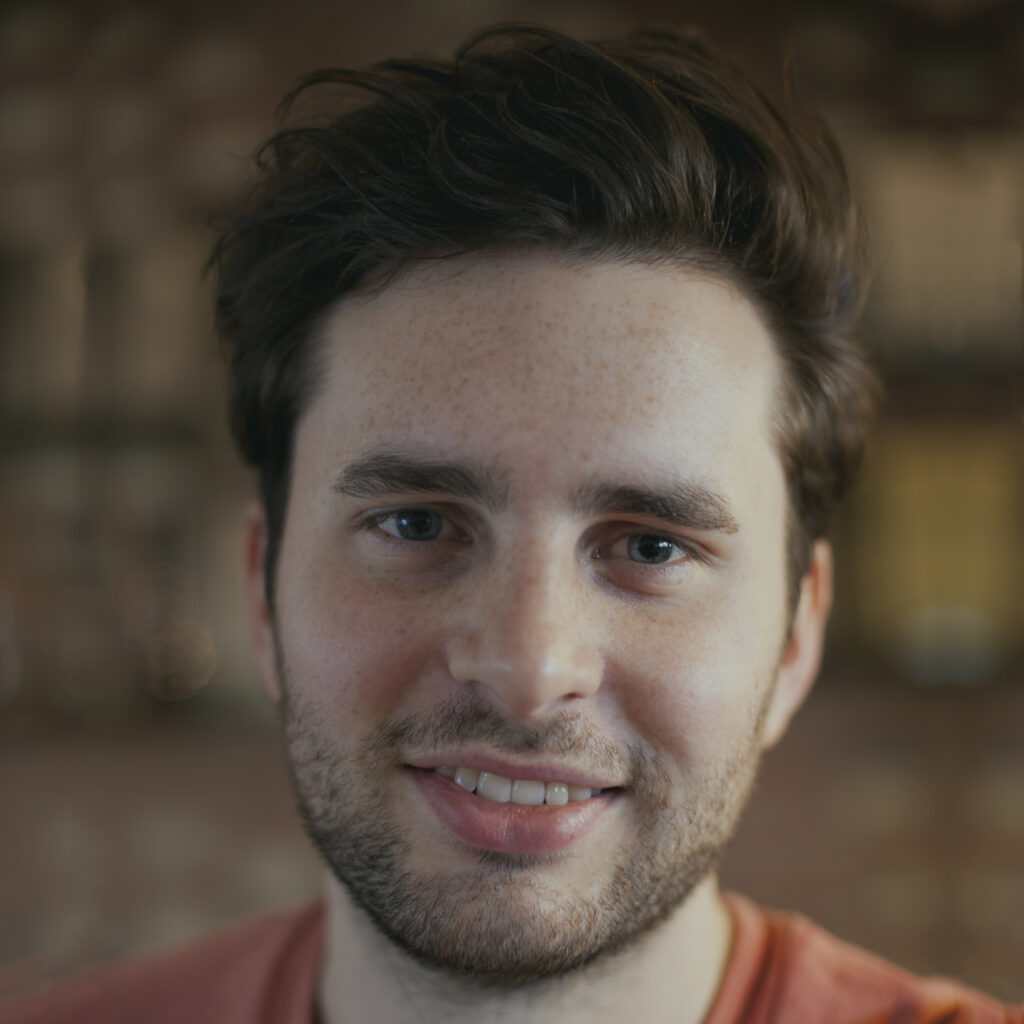 George
Shelbourn
---
H.C. Andersen's House · H.C. Andersen Haven 1 ·
DK-5000. Odense C · +45 65 51 46 01 · museum@odense.dk