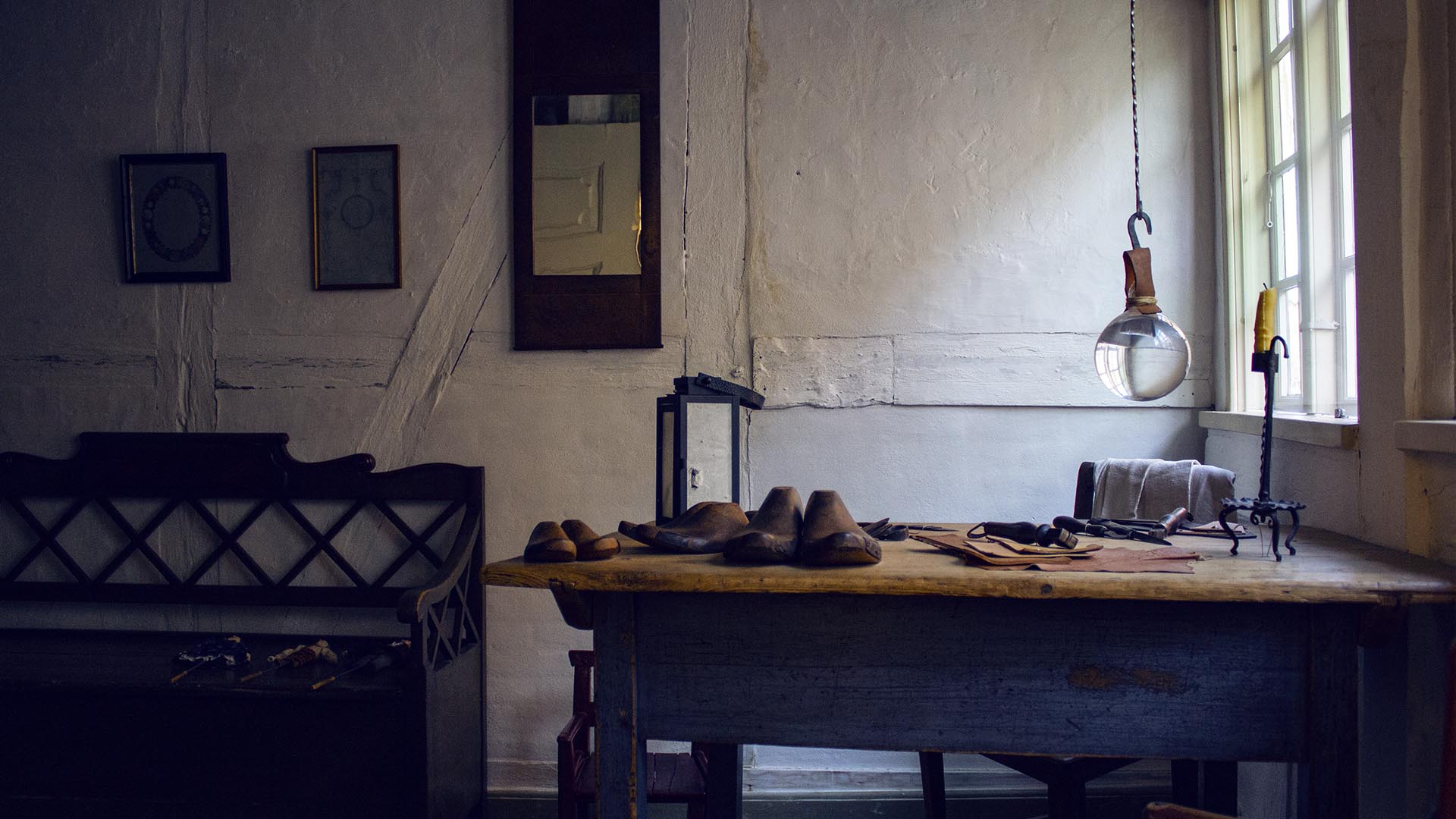 H.C. Andersen's
Childhood Home
The source of imagination
Hans Christian Andersen discovered the world from his childhood home. It was here that he first saw the light of summer and the darkness and cold of the winter. The smells of Christmas Eve, with its apple dumplings and candles. It was here that he lay on the floor and tried to sleep while his father lay dead in his bed. The Ice Maiden took him!
But even in extreme poverty, there was always the riches of his heart and imagination to explore. This was where Hans Christian found the inspiration for his stories and dreams.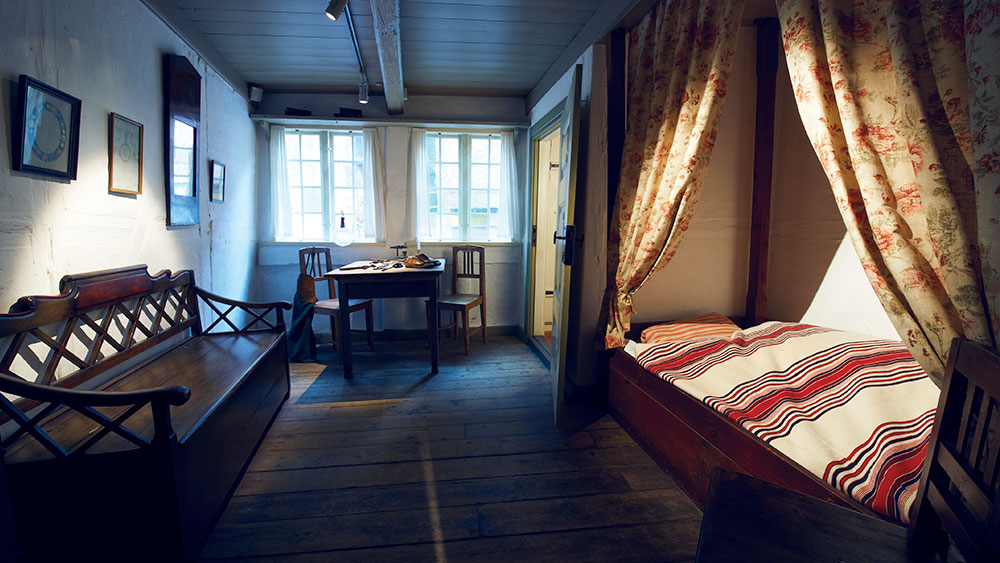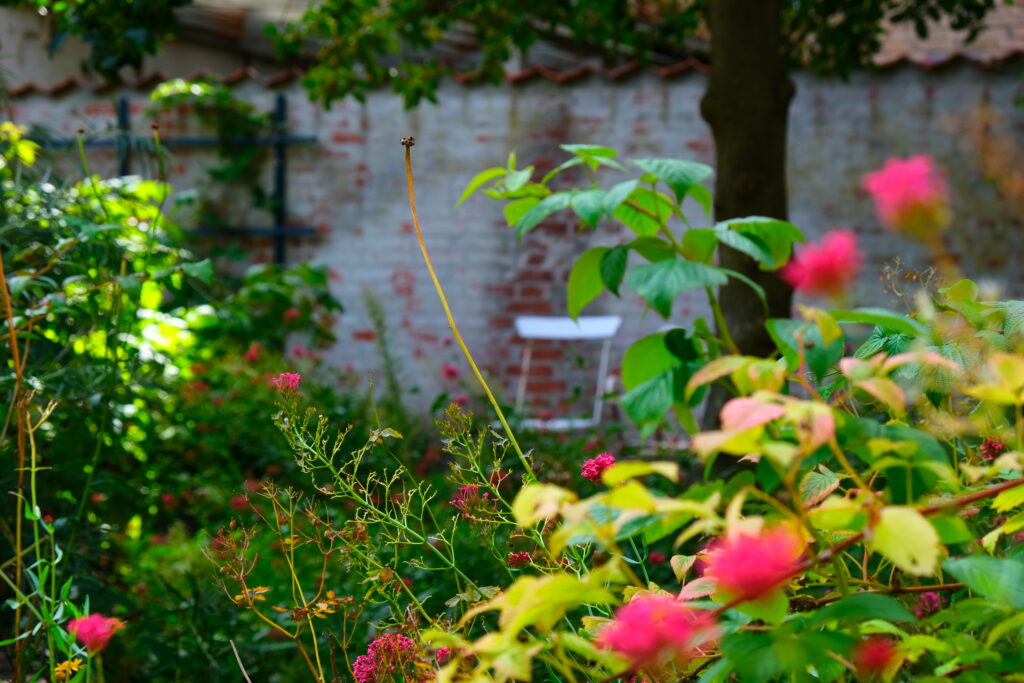 An author blooms
As a child, Hans Christian often sat in the courtyard behind his childhood home. It wasn't much of a garden, in fact, there was only one gooseberry bush there. He watched the gradual opening of its leaves, from tiny buds, until they were fully open. He perceived the full magnificence of nature in those leaves, and they grew in his stories.
All the many flowers and historical species have now grown out of his stories and into the garden he never had as a child.
The childhood home
The small yellow half-timbered house can be found in Munkemøllestræde. It was here that Hans Christian Andersen and his parents lived from he was 2 to 14 years old. When he was 14 years old, he moved to Copenhagen to apply to the Royal Danish Theatre.
The house consists of three small rooms, and it was here that Hans Christian Andersen found his imagination and dreams.
---
Please note the opening hours below

On the day of

your visit to

H.C. Andersen's House,

you can visit Andersen's childhood home on the same ticket.
---
HOW TO FIND US

H.C. Andersen' Childhood Home lies in the heart of Odense, only 15 minutes walk from H.C. Andersen's House.

Munkemøllestræde 3-5, Odense C.

You can park under Magasin department store.
Directions here.
Tel. +45 65 51 46 01
museum@odense.dk
ACCESSIBILITY

Ticket to visit only Childhood Home: 75 DKK

Access around this listed building in a wheelchair is limited. Handicap helpers on duty have free access. Guide dogs are welcome. Prams and pushchairs are not allowed in the museum.


Opening Hours
January 2nd – June 30th
Tuesday – Sunday 11 AM – 4 PM
July 1st – August 31st
All days, 10 AM – 5 PM
September 1st – December 30th
Tuesday – Sunday 11 AM – 4PM
We are open on all days in week 42, as well as Monday April 11th, 18th and June 6th.
Closed: 24/12, 25/12, 26/12, 31/12 and 1/1
H.C. Andersen's House · H.C. Andersen Haven 1 ·
DK-5000. Odense C · +45 65 51 46 01 · museum@odense.dk