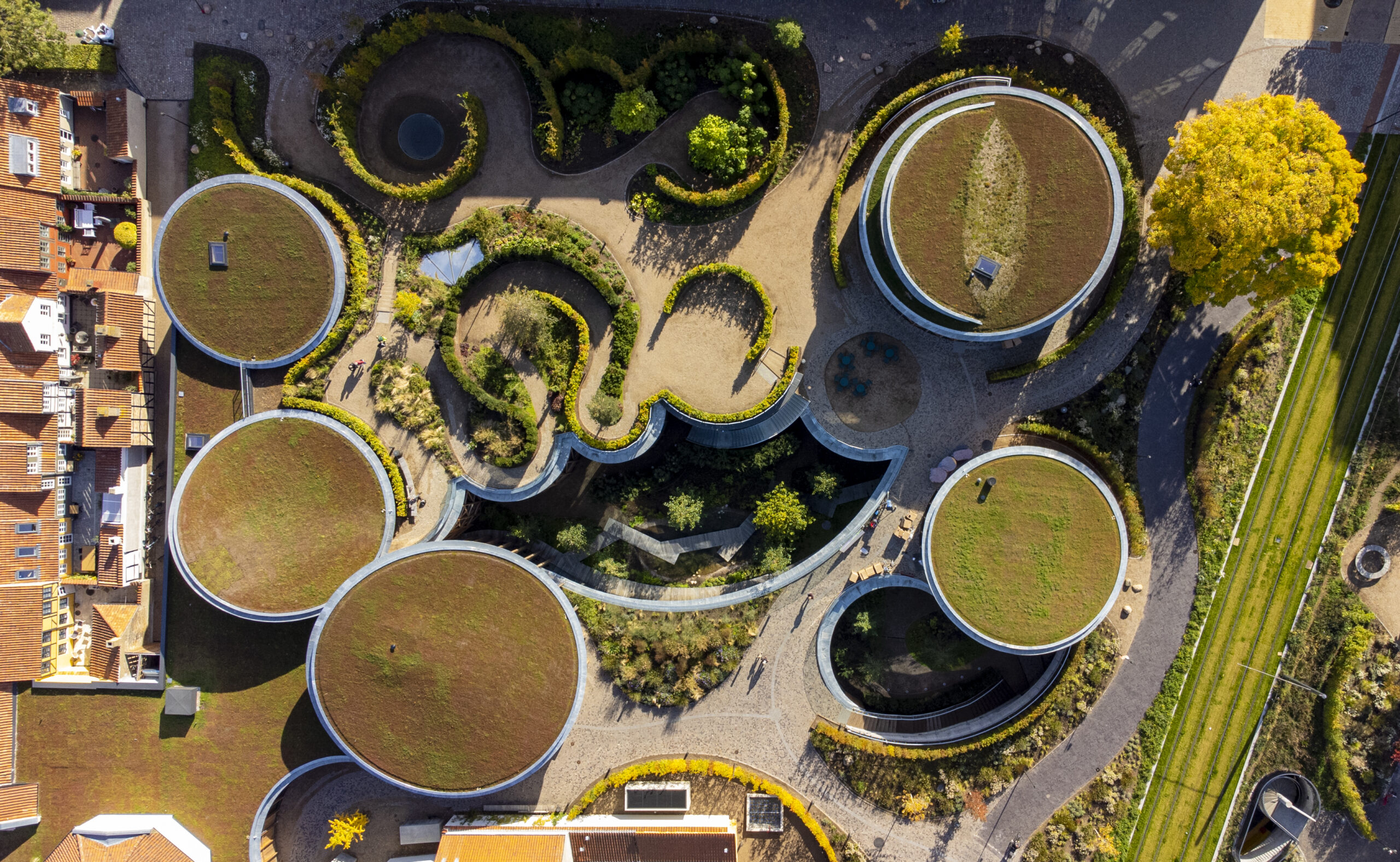 An ode to Andersen
Hans Christian Andersen is the one of the most famous and best-read authors in the world, universally renowned for his wonderful fairy tales. Now his stories become the cornerstone of an innovative museum.
The first of its kind in the world, the new H.C. Andersen House tells us not about the life and times of Hans Christian Andersen, the author. It describes our time. The exhibition is all about you and me. H.C. Andersen's House is not about Hans Christian Andersen – but it speaks as he speaks to us.

Hans Christian Andersen's fairy tales are just as vibrant and relevant today as they were in the 1800s when he wrote them.
"H.C. Andersen's House is not about Hans Christian Andersen
– but it speaks as he speaks to us."
A very unique
museum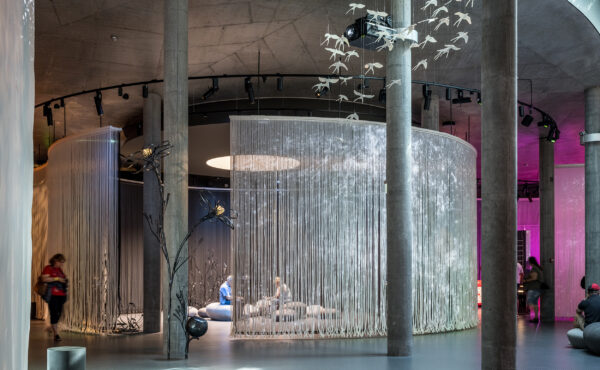 World-class
architecture
Enter the literary world of the master storyteller – created as a totally artistic space, in which architecture, gardens and exhibition create new interfaces between visitors and the fairy tale world of Hans Christian Andersen.

Imagination, curiosity and amazement are key here, provoking thoughts of new perspectives on ourselves, nature and society.
"The project is our gift to Andersen, as a thank you for all he has taught us"
Kengo Kuma & Associates

Kengo Kuma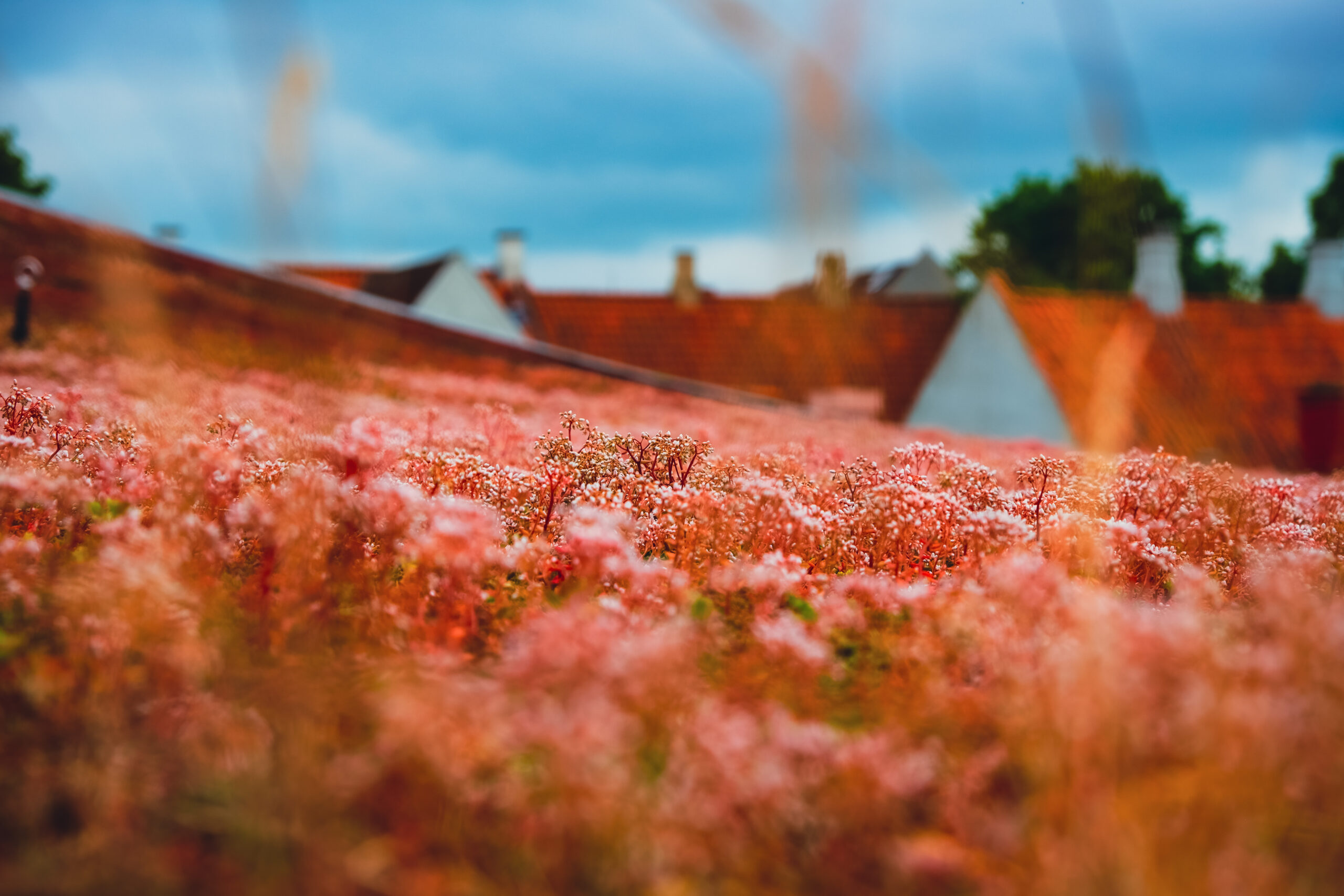 A magical garden
in the heart of Odense
H.C. Andersen House is a green oasis at the heart of the city. Located at the boundary between ancient and modern districts, the museum makes magical ties between the city and its most famous citizen.
A journey through atmospheres
High hedges lead you along winding paths through a series of scenographic garden areas. Through the dense, dark garden, with its crooked fir trees, and out into the light garden, where illuminating blooms chase the darkness away.
The hedges form the walls enclosing changing atmospheres provoked by the scent, colours, textures and changes in size of the flowers, all of which provoke curiosity and set our imaginations alight.
"You end up somewhere between what is outside and what is inside."
Partner in charge, Kengo Kuma & Associates

Yuki Ikeguchi
---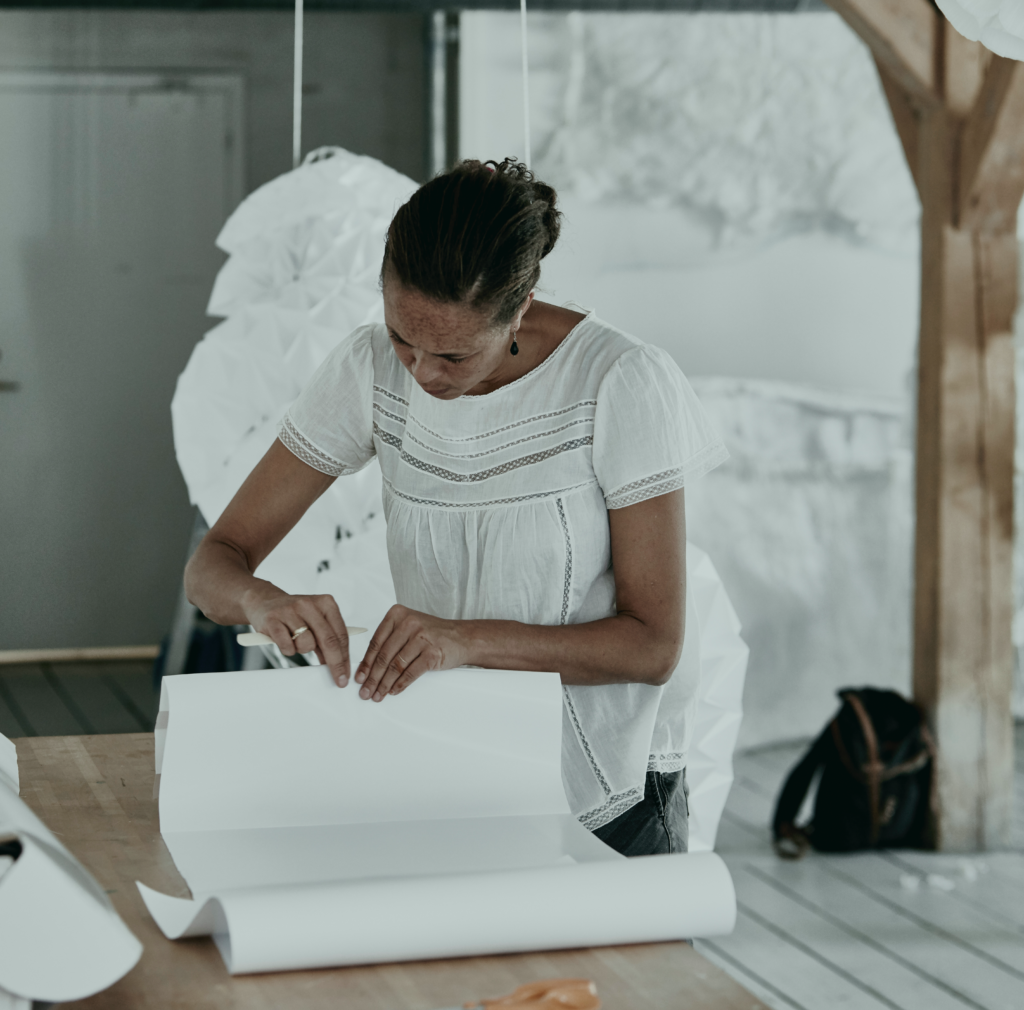 Artists
Twelve artists from all over the world are behind the exhibitions in the new H.C. Andersen's House. It will be a complete artistic experience in which architecture, art, design, light, sound and a stream of images will create new encounters between each visitor and Andersen's fairytales, which will melt together to form a coherent experience.
The exhibitions are developed by H. C. Andersen's House and the various artists in collaboration with the British design agency Event Communications.
---
Partnerships
Hans Christian Andersen created worlds in which the familiar becomes the unfamiliar, through fantastic stories for children and adults alike.
And based on those worlds, the museum and its partners have created a brand new commercial and artistic partnership around Hans Christian Andersen. We asked ourselves how we could create amazement, play, curiosity and meaning for guests through new ways of conversing, meeting and products.
That partnership creates new, fruitful ways of promoting and interpretating Hans Christian Andersen's fairy tales, and makes his life relevant to the public.
Interested in our partnerships?

You will soon find more here.
H.C. Andersen's House · H.C. Andersen Haven 1 ·
DK-5000. Odense C · +45 65 51 46 01 · museum@odense.dk