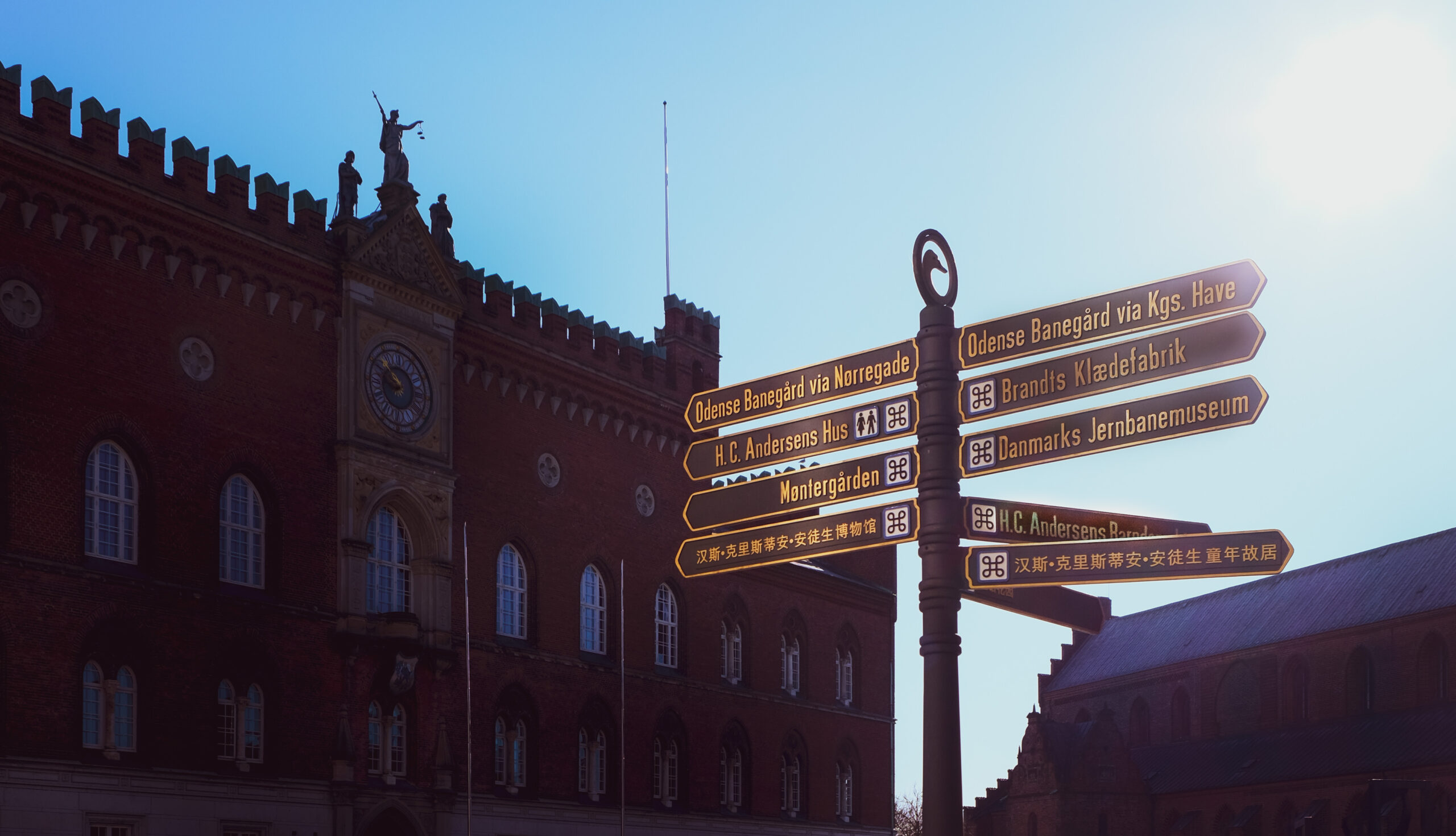 In amazing footsteps
Nowhere else in the world can you get closer to the famous author than here in Hans Christian Andersen's hometown Odense. Walk in his footsteps and experience the iconic places that inspired him. His birthplace, his childhood home. The laundry place by the river. Taste the atmosphere of the old streets, and explore the museums along the way.
Your ticket to Hans Christian Andersen's House is valid for all the museums on the route – and there's time for diversions along the way.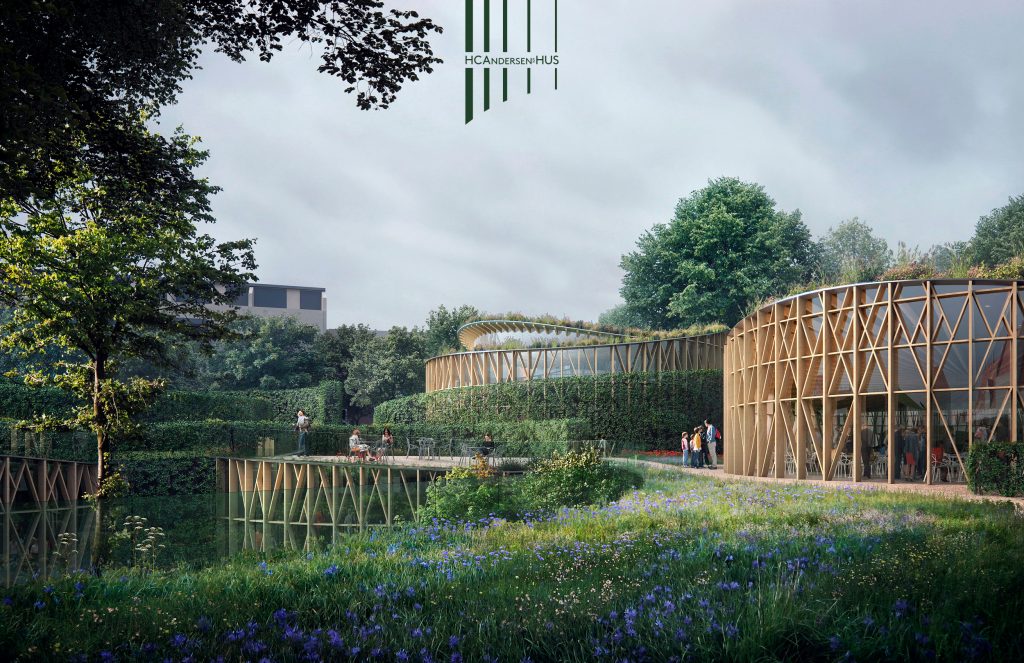 H.C. Andersen's House
In the middle of Hans Christian Andersen's hometown stands Hans Christian Andersen's House. In here you will go on a riveting journey through the wonderful world and beloved stories of Hans Christian Andersen. Beauty merges with imagination at the museum, where world-class architecture and spaces bring nature indoors, and provoke us to turn things on their head and speculate about today and tomorrow.
Experience Hans Christian in totally new ways, when he and his works talk to you via sound, light, space and scenography.

Remember to book a ticket in advance.
Hans Christian Andersen's Birthplace
In what was once the poorest part of Odense. Behind the windows in this now iconic, yellow-painted corner house. This is where Hans Christian Andersen was born at 1 in the morning on 2 April 1805. As the son of a poor washerwoman and an apprentice cobbler, there was nothing to indicate that Hans Christian Andersen would transform his lowly beginnings to become the world's biggest fairy tale author.
Soon, you will conclude your journey through Hans Christian Andersen's House in his birthplace. Access is via a limited validity ticket.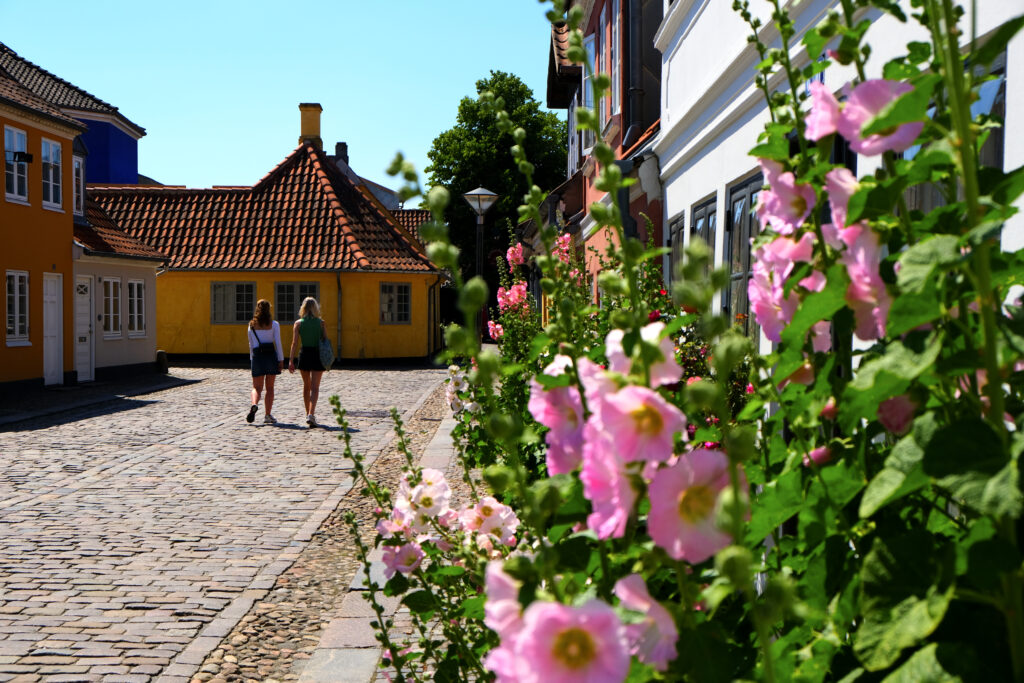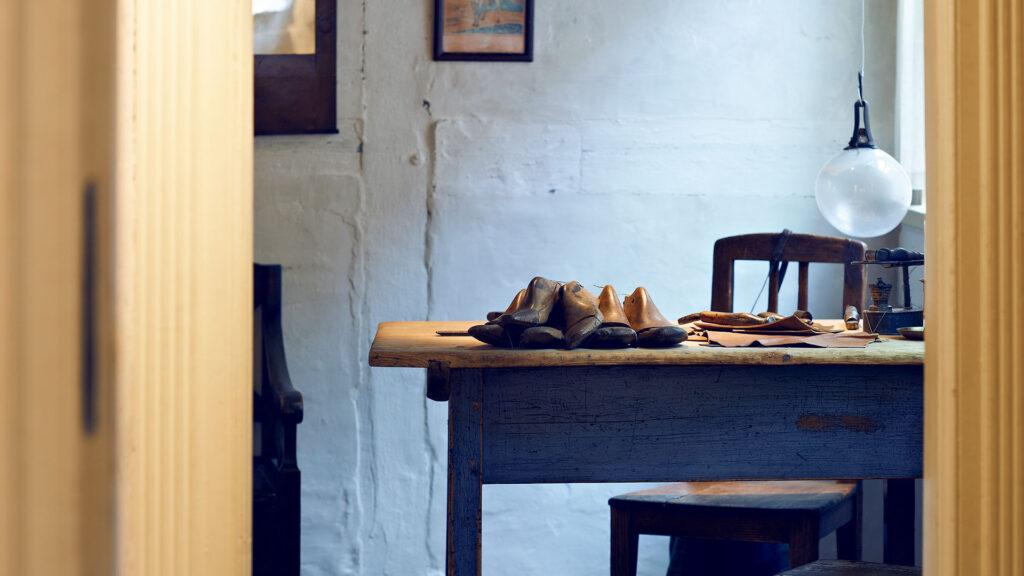 Hans Christian Andersen's Childhood Home
From when Hans Christian Andersen was 2, until he reached 14, he lived in a little house on Munkemøllestræde. A couple of centuries have passed, and we no longer play with puppet theatres. No one is there to read Holberg for the young lad. And no one can see the Snow Queen in the ice forming on the windows in the winter.
And yet, it's all there in his cramped childhood home. Everything that caused Hans Christian Andersen to dream.
See opening times and other details here.
Møntergården
Visit the Møntergården cultural history museum, where the old house and courtyard still look as they did in Hans Christian Andersen's time. Discover and experience the small alleyways and courtyards that were part of Hans Christian Andersen's life as a child. And get up close to Odense and Funen – from prehistoric times to modern day – in the exhibitions of the museum and Histotoriet, where everything can be touched and sampled.

Learn more here.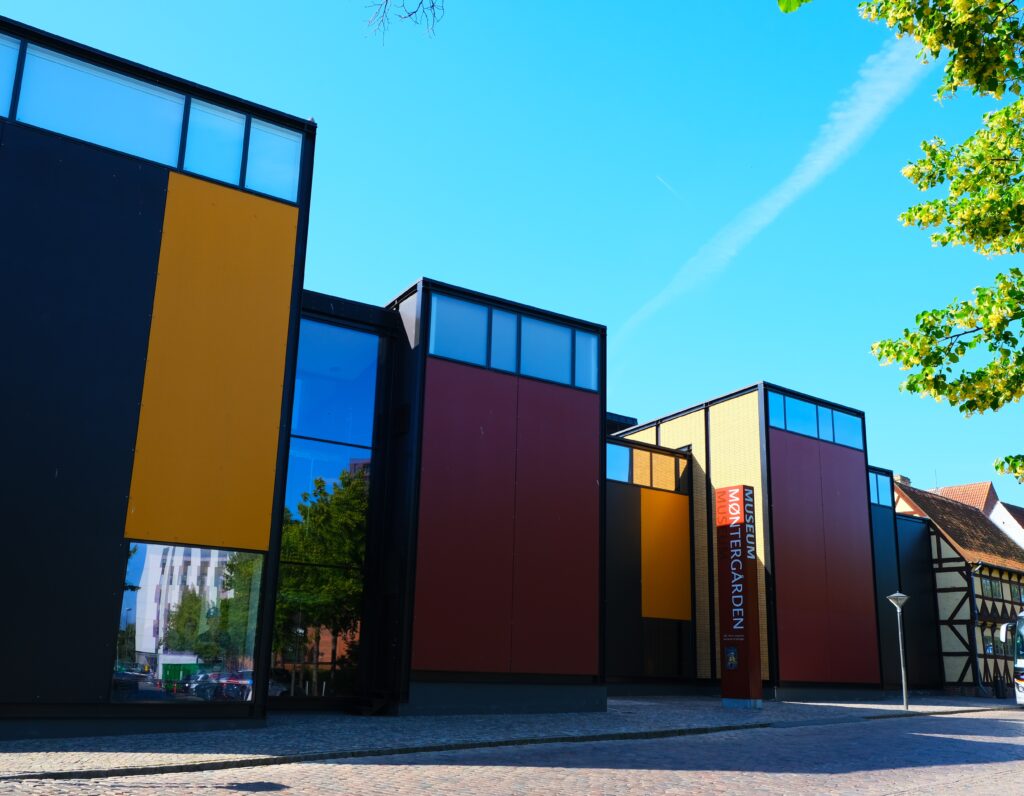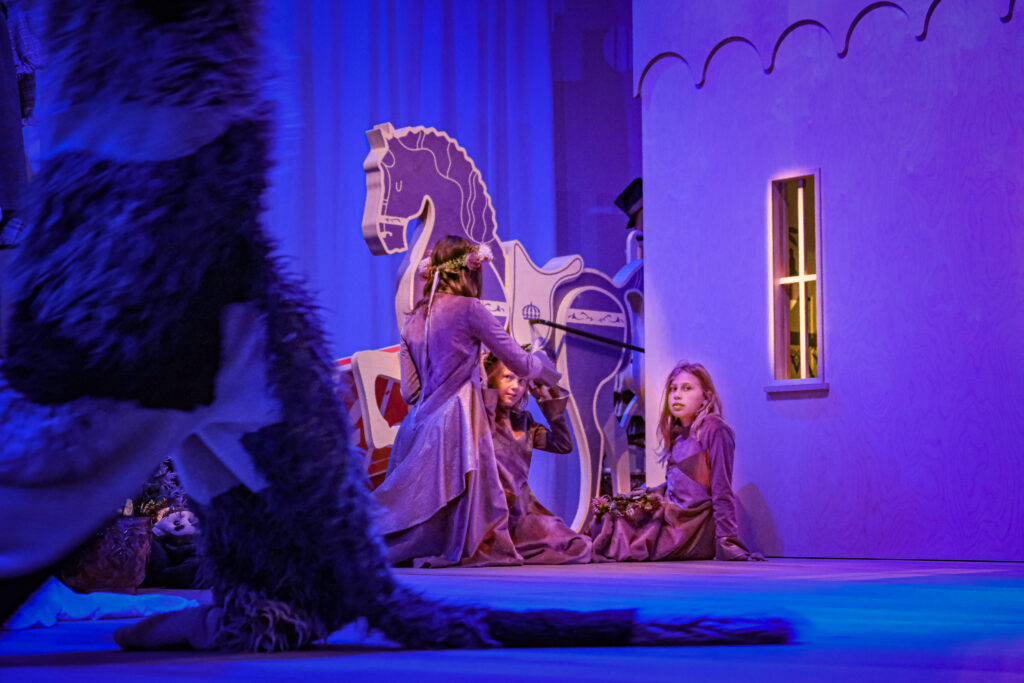 Ville Vau – a fantastic world of experience for kids
A world of fantastic fun, with the option of hours filled with creativity and sensory companionship. Go exploring in Eventyrlandet, where you'll find everything from the King's palace to the witch's cave. There's a whole load of fantastic costumes for you to wear!
H.C. Andersen's House · H.C. Andersen Haven 1 ·
DK-5000. Odense C · +45 65 51 46 01 · museum@odense.dk